Hey all!
I wanted to log in and drop you all a quick note. I haven't forgotten about you, don't worry. Far from it, in fact. I've got a TON of awesome posts planned, most of them revolving around this writer's conference I'm hitting up.
I leave on Tuesday for it. The thought literally blows my mind. Just two terrifying plane rides, and I'll be in the greatest city in the world.
Oh yeah. I don't fly well. I get it, I've read the statistics like you have. Planes ARE still the safest way to travel. It's just unnatural, is all. If humans were meant to fly, they would have wings.
But I'm not going to let that stop me! NEW YORK, BAYBAY!
It's New York that's been keeping me from posting lately. Getting ready for this conference has been taxing my time and my attention. I've been getting home from eight hours of work, just to pull out the laptop and work another three or four.
It's all in service of making my book even stronger, but all work and no play makes Mikey something something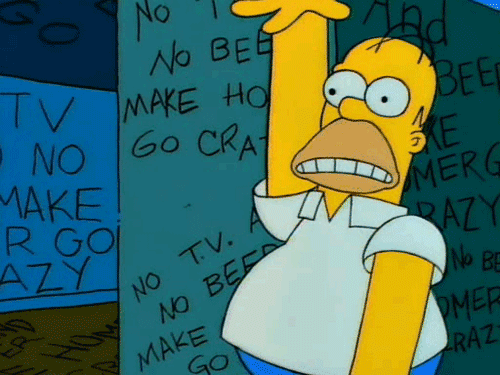 I put the finishing touches on Fade to Black, then I combed over it with a fine-toothed comb. Now it's out to my primary beta-readers. I'm way too close to it to say subjectively, but I'm pretty sure it's a good one.
The other things I needed to do for the conference were:
Research potential agents
Craft my pitch
Now, out of the fifty-odd agents who are going to attend the conference, there are twenty-two who are looking for the NEXT GREAT THRILLER
It's a matter of doing a bit more research, and coming up with a short-list of the five MUST VISIT agents, so I have a bit of direction when I get to the Pitch Slam session.
The other thing is the pitch. I'd like to share it with you all now – I welcome your feedback! Feel free to sound off in the comments. What did you like about it? What would you change if you were me? Is this a sellable story to you?
Without further adieu, here it is:
Hello, my name is Michael, and I write under the name M. James Murray. I published my first novel in 2018 and I also wrote an article in Sports Life Magazine.

I'm here today to pitch FADE TO BLACK, a speculative thriller which is complete at 76 500 words.

What happens in a love story once the love is gone?

A place does not need to be haunted to have ghosts. John Roque works for the Chicago Police Department as a consultant. His secret Talent allows him to do things considered impossible by the regular person – he can influence your actions, hear your thoughts and move objects using nothing more than the power of his mind.

When he is called to a crime scene where he finds his ex wife brutally murdered, John is devastated. He is desperate to forget her memory, and yet he would do anything to get her back. He sees the threads that no-one else can see – the killer has Talent, too. John needs to avenge her, but his Talent – something as natural to him as breathing – has disappeared.
Honestly, folks, I am so excited. Looking forward to seeing Manhattan and eating at a whole bunch of super tasty restaurants. And the Empire State Building!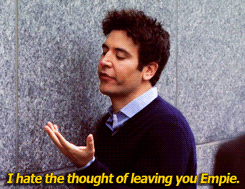 The plan is to see a Broadway show on Tuesday, a Mets game on Wednesday and a whole bunch of attractions in between.
I can't WAIT to share all the stories with you.
What did we learn this week?
I'm 25% more charismatic when I communicate solely in GIFs. I won't look too deep into THAT
I'm pretty effin' excited for this trip
You can always find that next level when you're working towards something that you're truly passionate about
Softball playoffs are this weekend. I'm pretty sure the Inglorious Batters are going to win the "C" division crown.
When you're thirty, you probably shouldn't wait until the sole of your shoe is exposed before you decide to buy another pair.
Later days,
M